Proud of your storytelling skills? We at Hubhopper work with some of the country's major audiobook and publishing companies, and would be happy to help you get closer to those sweet publishing deals.
Famous historian and prolific storyteller Mike Duncan became a household name with his award-winning and engaging podcast Revolutions, exploring great political revolutions around the world. This paved the way for his rising the ranks to becoming a New York Times best-selling author!

There is no "right" way to turn your podcast into a business, just the right way for you.
Get in touch to start monetizing from your audio show now!
The greatest shows are those that make people want to wear it on their sleeves. Quite literally.T-shirts, mugs, and other memorabilia for your fans and listeners are the next big thing! We are there to advise you through all of this.Podswag sells apparels, posters, glassware, stickers etc. of specific podcasts on Amazon and their own site.
Unofficial products like carvings, 3D printed models, paintings could be used as well. Famous thriller podcast Welcome to the Night Vale has its own store where they not only T-shirts and earrings, but diapers too, lest you soil yourself after listening to their thrilling stories!
Popular podcasters can often make it to the world of TV, sometimes with their own format, being their strongest suit. Hubhopper endeavours to make that transition easy for you, and helps you in making the best creatively as well as financially fulfilling decisions.
Lore is a popular American horror anthology TV series on Prime Original, originally a podcast by Aaron Mahnke. The TV series flows in the same format as the podcast, and has garnered rave reviews from critics and audiences alike!
Engaged listeners often become loyal followers. And loyal followers are very excited about events surrounding their favourite audio shows! Such offline events will bring you closer to your loyal fan base, and even sometimes be the origin for further content. Hubhopper will also help you similarly organise (and often sell out) offline events, shows and tours.
Hubhopper Original and Baatein podcaster Chhaya was one of the initial players in podcasts and she started hosting live events in different cities. She now runs houseful shows in various cities in the country.
Podcast trainers, are of course, podcasters themselves. Well known podcasters are able to sell out their workshops and training seminars, where they help others launch their own podcasts.
Hubhopper can help you organize and promote such workshops, making you a leader in the podcast industry.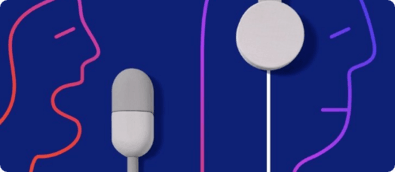 A successful audioshow can help you also become an influencer! Bask in the glory of your storytelling, as other podcasters/brands pour in money to use your brand and mention you on their pages.
It is hard to catch casual listeners for podcasts. But once hooked, they are "highly engaged" and open to paying subscriptions for premium content and special episodes. Get in touch and we'll help you figure out how.
As you can see, there are many different ways to make money from podcasting. Combining a few different ways is a popular approach and you can always change and adjust your monetization methods over time.
Contact Us
There is no "right" way to turn your podcast into a business, just the right way for you.
Get in touch to start monetizing from your audio show now!